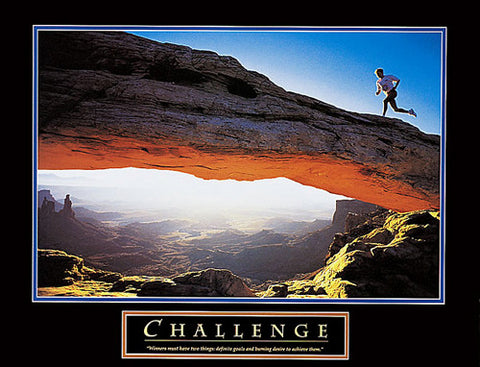 Running "Challenge" (Man in Desert) Motivational Poster Print - Front Line
Publisher: Front Line Art Publishing
Size: 22" x 28"
Condition: Brand New!

Item #: F20042
---
---
CHALLENGE
Winners must have two things: definite goals and a burning desire to achieve them.
A magical running scene for your wall! Jogging along a ragged rock formation at dawn, overlooking a vast mountain wilderness...enough to inspire you on any winter's morning to get out and go! Spectacular action photography, and the wisdom of the ages: the perfect combination for the wall of home or office.
Shop for more related posters in these collections:
---
We Also Recommend