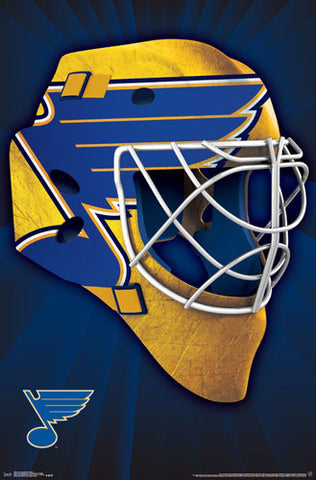 St. Louis Blues Official NHL Hockey Team Logo Mask-Style Poster - Trends International
Publisher: Trends International Inc.
Size: 22.25" x 34"
Condition: Brand New!

Item #: CN15601-17
---
---
Bring your wall alive with amazing St. Louis hockey style! This spectacular poster features the logo and colors of the beloved Blues NHL franchise, with the bold featured graphic of a team goalie mask. An incredible addition to the wall and collection of any true fan!
Shop for more related posters in these collections:
---
We Also Recommend