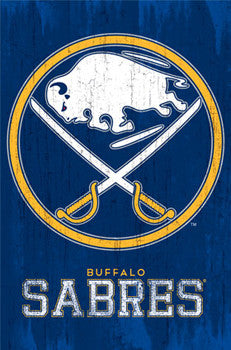 Buffalo Sabres NHL Hockey Official Retro-Style Team Logo Poster - Trends International
Publisher: Trends International inc.
Size: 22.25" x 34"
Condition: Brand New!

Item #: CN9827-13
---
---
Bring your wall alive with the bold, ferocious logo of the great Buffalo Sabres franchise! This amazing poster gives you the official team crest and script of Western New York's beloved NHL hockey club, looking great atop a slick distressed-wall background. A must for the wall of any true fan!
Shop for more related posters in these collections:
---
We Also Recommend