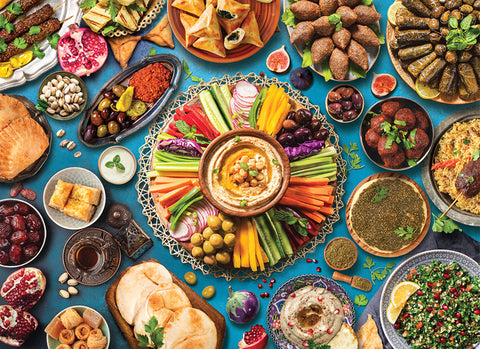 Middle Eastern Mediterranean Cuisine Food Table Kitchen Restaurant Poster - Eurographics Inc.
Publisher: Eurographics Inc.
Size: 24" x 36"
Condition: Brand New!

Item #: EU2400-5617
---
---
Bring your wall alive with this delectable array of mouth-watering Mediterranean delights! This spectacular poster features a stunning buffet of traditional Middle Eastern culinary ingredients and dishes. From hummus to tahini; tabouli to couscous; dolmades; pita; pomegranate; pistachios; kebabs; dates; olives; baklava; and much, much more, this one has it all! Perfect for home, restaurant, professional kitchen, classroom, or bakery.
Shop for more related posters in these collections:
---
We Also Recommend