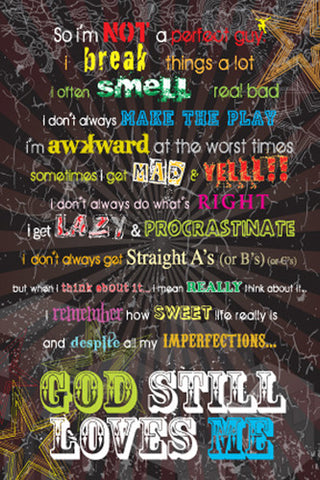 Imperfect Guy Christian Inspirational Poster - Slingshot Publishing
Publisher: Slingshot Publishing
Size: 24" x 36"
Condition: Brand New!

Item #: SL-093
---
---
So I'm not a perfect guy...
...
and despite all my imperfections
GOD STILL LOVES ME
The perfect poster for the wall of any teenaged young man! This inspirational piece is a colorful, dynamic, and inspirational reminder that, no matter what goes wrong in life, the center will hold, and the almighty will be there.
Shop for more related posters in these collections:
---
We Also Recommend