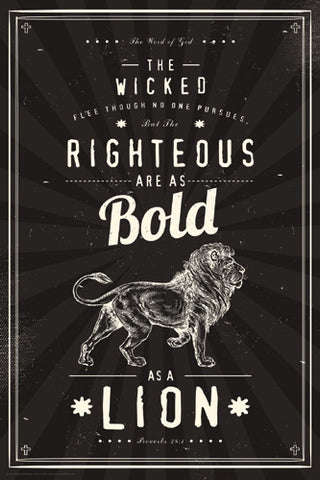 Proverbs 28:1 "Bold as a Lion" Inspirational Poster - Slingshot Publishing
Publisher: Slingshot Publishing
Size: 24" x 36"
Condition: Brand New!

Item #: SL-141
---
---
The wicked flee though no one pursues,
but the righteous are as bold as a lion.
-Proverbs 28:1-
An amazing celebration of the proverbial lion of God, where righteousness brings power and boldness to even the most meek! Amazing design, inspirational message - perfect for the wall of home, office, church or synagogue!
Shop for more related posters in these collections:
---
We Also Recommend