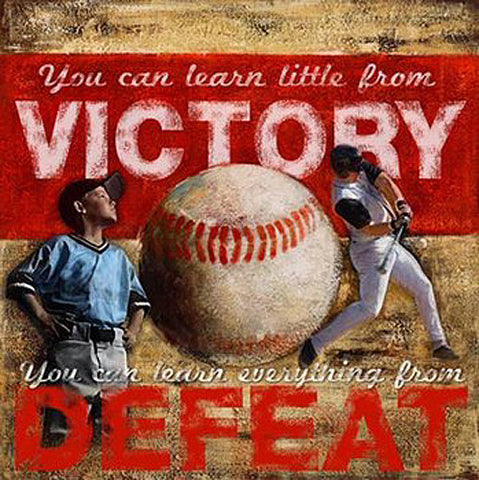 Baseball "Victory/Defeat" Motivational - Image Source
Publisher: Image Source International Inc.
Size: 20" x 20"
Condition: Brand New! Printed on high-quality gallery stock.

Item #: IS-BD039
---
---
You can learn little from VICTORY...
You can learn everything from DEFEAT
The perfect way to decorate a young ballplayer's wall, and the perfect way to help mold a budding star's attitude! This amazing poster celebrates the great sport of baseball with great wisdom: enjoy your wins, but learn from your losses. Spectacular artwork, important message - perfect for home, office, gym or clubhouse!
Shop for more related posters in these collections:
---
We Also Recommend