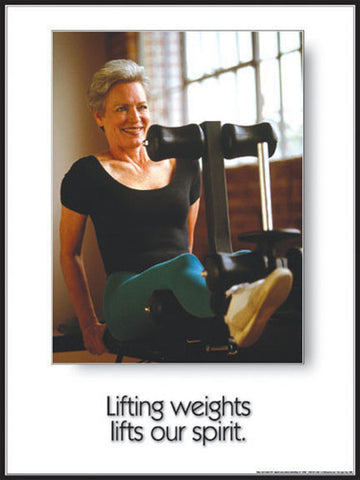 Seniors Fitness "Lifts Our Spirit" Inspirational Poster - Fitnus Corp.
Publisher: Fitnus Posters Inc.
Size: 18" x 24"
Condition: Brand New! Printed on high-quality gallery stock.

Item #: FI-FI-15A
---
---
Lifting weights lifts our spirit.
Inspiration for an older generation! This poster is the perfect way to help motivate everyone to head to the gym and work out - there are no excuses!
Shop for more related posters in these collections:
---
We Also Recommend