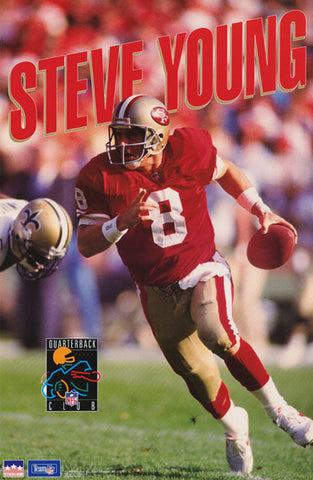 Steve Young "QB Club" San Francisco 49ers Poster (1993) - Starline Inc.
Publisher: Starline Inc., 1993
Size: 22¼" x 34½"
Condition: Brand-new.

Item #: MF089
---
---
The ultimate Steve Young poster! It's lefty running left, doing what he did best - adjusting to the defense and scrambling for yardage in a big divisional game, at Candlestick Park. Awesome action, awesome design - perfect for the wall of any fan! Note: this poster is now out-of-print; limited quantity remains in our warehouse.
Shop for more related posters in these collections:
---
We Also Recommend