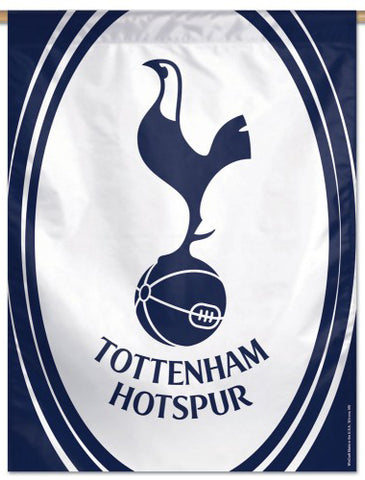 Tottenham Hotspur Official EPL Football Soccer Premium 28x40 Wall Banner - Wincraft Inc.
Publisher: Wincraft Inc.
Size: 28" x 40" Nylon Banner
Condition: Brand New!

Item #: WI-FL-111
---
---
Celebrate the greatness of your favorite EPL squad - the legendary Hotspur! This amazing banner, from Wincraft's premium 28x40 banner collection, features the official Tottenham logo and script, printed boldly on quality polyester flag material, and complete with a 1.5" pole sleeve at the top. This is an innovative product that can be flown on a flagpole outside, hung on a curtain rod inside, or simply pinned to the wall like a poster. A bold, brilliant flag that will last for ages and fill that space on your wall or outside your home - the perfect tribute to an amazing football club!
Shop for more related posters in these collections:
---
We Also Recommend