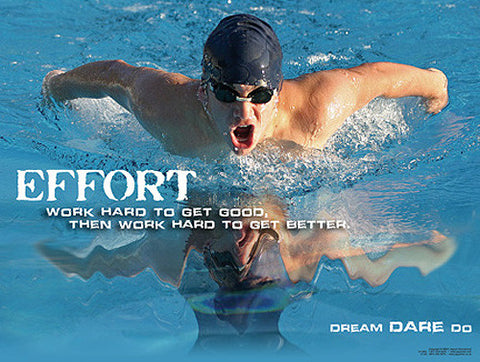 Swimming "Effort" Motivational Inspirational Poster - Jaguar Inc.
Publisher: Jaguar Educational Inc.
Size: 18" x 24"
Condition: Brand New, Made in USA!

Item #: JE-PS35-1
---
---
EFFORT
Work hard to get good, then work hard to get better.
Spectacular motivation for anyone with dream and drive! This incredible poster takes you to the training pool, as a young athlete gives it all he's got to take it to the next level - what a little effort won't do! With brilliant photography of a swimmer doing the Butterfly, awesome style, and an inspirational quote, this poster is a motivational classic! Perfect for the wall of home, office, classroom or swimming complex.
Shop for more related posters in these collections:
---
We Also Recommend